Are you wondering how you can expand a small business in 2022? Do you evaluate the small home business industry and contemplate what methods others used to reach their level of success? Can you grow your business without money to pay for additional equipment, services, or assistance?
There are a lot of questions and even more goals circling around the mind of an owner and operator of any company. However, the answers you're looking for and the results you're aiming to achieve aren't always so easy to come by. Fortunately, there are a plethora of ways to grow your company, attract customers, and generate revenue quickly. So, we're here to share with you the top 10 BEST ways to grow your brand!
Hire an SEO company
Expand a small business with social media
Reduce risks
Hire the right team
Create a growth strategy that aligns with your current situation
Build a quality email list
Consider rewards or customer loyalty programs
Incorporate a customer management system
Develop a sales funnel
Cut costs to boost profits and invest back in the company
Now that you have an overview of how to expand a small business, you likely want to dig a little deeper into each of these tips and how you can implement them for your company. We're ready to show you just how to do that! So sit back, get focused, and get ready to grow!
1. Expand a Small Business FAST & Gain New Customers with a Qualified SEO Company
As you're aiming to do whatever you can personally to expand your small business, there are some areas of running a company best dealt with by an outside source. For instance, if you're striving to be the best roofer in your area, do you really have time to worry about SEO and keeping up with your website and online presence? That's why hiring a qualified SEO company is suggested.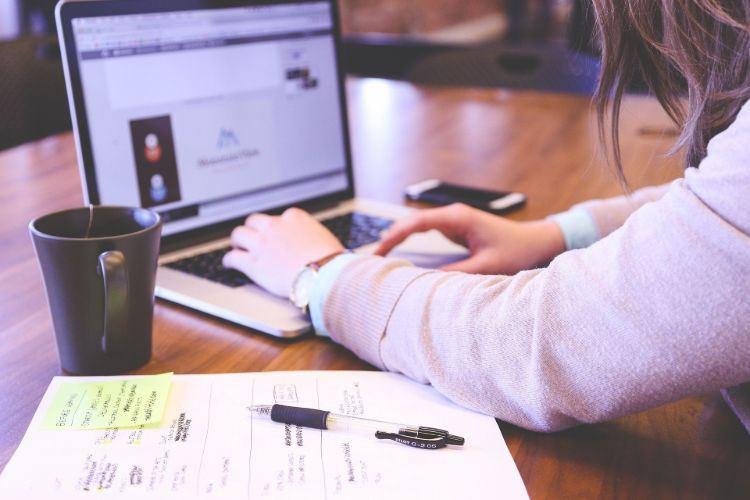 What is SEO? It's search engine optimization. Most everyone searches for small business information online. Then, when the results come back, it's common and confirmed that potential clients and customers choose from the top three or four on the list. Why? For one, it's convenient and easy.
However, anyone that comprehends how search engines work knows that the top listed companies are often the most trusted and have gained the authority to put them in that position.
An SEO company uses various analytic tools, constant moderation, split-testing, and frequent adjustments to help you expand a small business by putting your company at the top of that list. There's much more to it than just dumping content out onto the internet.
An established company, like LeadsForward that has over ten years of experience in local SEO for small home businesses and contractors, all you have to do is share a few details about your brand, and they take care of the rest.
2. Get Your Business in the Spotlight with Social Media Accounts
Part of gaining authority on the internet to get those customers to see you include being present across all social media platforms. Not only do you have to be present to help expand a small business, but you also have to do it positively.
Your reputation on sites like YouTube, Facebook, Twitter, and Instagram can significantly affect how search engines rank you. If clients are leaving poor reviews or if you're not active enough, it won't take much for another local company to pass you on by.
Thankfully, when you hire a full-service SEO company like LeadsForward, this is something that can be wrapped right into the rest of the service. Not only do they get your accounts created, but they will also monitor them and make routine posts to keep you relevant and recently operational, so you don't get lost in the shuffle.
3. Generate More Revenue by Reducing Risks
Regardless of your small business industry, how you set it up, and how careful you are, there will always be risks involved. You will continually face both internal and external threats that could bring your entire operations to a halt. When that's the case, you're not on the right track for business growth.
However, reduce risks by obtaining insurance to help with problems like unexpected lawsuits or remediation. It will help you grow and avoid unnecessary and often extensive costs.
4. Hire the Best Team for Your Niche to Create a Successful Business
Your business will only be as good as the people who work for you. How can you expand your business with no money? This is one of the ways. Do you have anyone on your list of employees you can tell who doesn't have the same drive as you, constantly underperforms, or someone who's always complaining?
It would help if you got them out of there right away. The only result you'll see after getting rid of the "dead weight" is increased productivity, happier customers, and the building of a better reputation. What happens when you get positive client feedback and referrals from satisfied customers? More customers!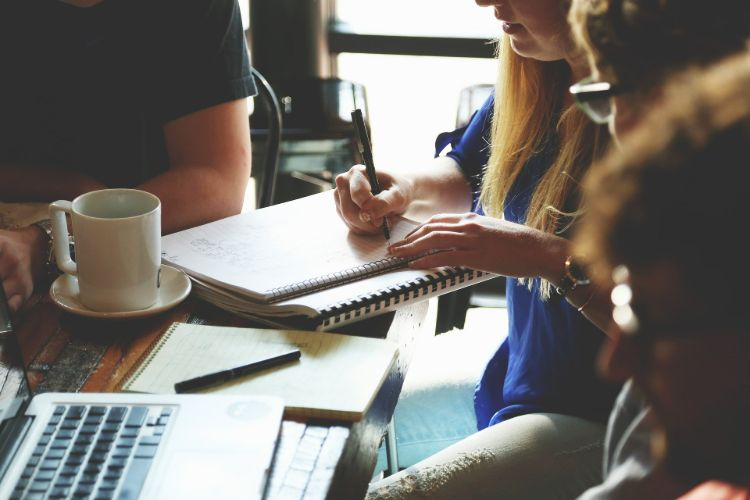 Every person that works for your small business should be just as excited, passionate, and driven as you are to succeed. You know if any bad seeds are bringing you down. If there are, now is the time to fill that spot with someone new.
5. Expand a Small Business with the Proper Growth Strategy
Not every growth strategy is going to look the same. It will depend on where you are with your company and how long you've been there. In addition, things like your future goals and plans should be incorporated to help determine how your business grows in the future.
Your growth strategy as a new company isn't going to look anywhere near the same as a company that's been around for 15 years but is at a place where they're ready to advance. Here is an excellent way to put your strategy into action:
Start with one or two ideas that fit your company and align with where you want to step next.
Develop a business plan that incorporates those ideas to see if it's realistic and reasonable.
Put benchmarks in place that include expenses, revenue, and potential growth.
Keep track of what you've achieved and monitor all progress made!
6. Get a Solid Email List of Potential & Existing Customers
To sell your products or services and help your small business grow, you need to have a list of potential and existing customers to reach out to. When you're holding specials or offering discounts, you need to spread that information to as many people as possible to gain the additional revenue you're expecting. An email list is one way to do that.
SEO companies like LeadsForward will assist you in building your address book so-to-speak. In addition, they will weed out the low-quality ones and help develop the content you're sending out in a way that makes the person reading it wants to take action and get services or products from you.
7. Offer Customer Reward or Loyalty Programs
Customers LOVE a good sale, and they love it, even more, when they feel as though they're being rewarded for working with you. So, consider your options for offering a customer loyalty program or reward system for current customers. For instance:
A point system - give them points for the money they spend with you and allow them to use those points to pay for their bill on future products or services.
Paid programs - VIP programs that give customers things like annual discounts or priority scheduling after they pay a small fee.
Tiered loyalty programs - give the customer an initial reward for partnering with your business, then encourage future payments by boosting them up the tier system as they pay for more products or services.
These are three of the most common types of loyalty programs, but dozens of them are out there. Finding what's suitable for you, your clientele, and potential customers specifically will help you expand a small business faster than you ever thought possible until you see it for yourself.
8. Grow Customers by Incorporating a Customer Management System
Customers want to feel important. However, if you can't keep track of your clients properly, it's easy to miss appointments, send out incorrect billing, or even show up at the wrong house! There are many customer relationship management systems, or CRMs, that help keep you organized and ready to customize each connection you have with your client.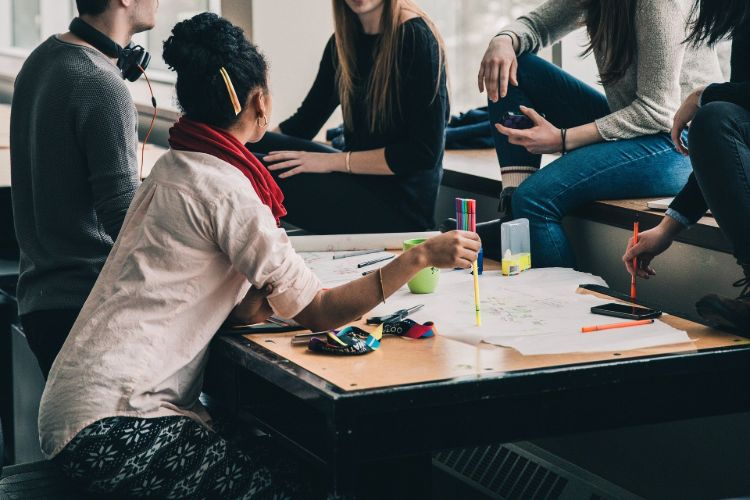 Giving your customer what they want and what they expect is one of the most essential actions you can take to help grow your company quickly. You opened your business to serve a customer base, and you need to be able to engage with them and strengthen relationships. CRMs help you to know more about each person you connect with.
Even if you can't remember them by name or face, by leaving helpful notes, seeing their previous services or purchases, and inputting personal reminders after serving them, you have quick access to the details you need to give your customer the best customer service possible.
9. Develop a Sales Funnel to Expand Small Businesses
Have you heard about sales funnels and how they work? A sales funnel includes the steps that prospective clients go through to reach the point where they order products or services and then pay you.
For example, if you had a retail store, you would start with signs on the windows that advertise a current sale. That will encourage the client to walk through the door.
Then, you have balloons set up over the top of the products that are a part of the sale, and the customer walks over and starts going through those items. Finally, they pick a few of them, walk them to the salesperson, and make their purchase.
That's the end of the funnel. You've made the sale, and now you're growing your business and boosting revenue!
Now, with small home contractor businesses, the process is a bit different. There isn't a place for clients to go in and check things out. Instead, you have to be able to reach them and show them what you're offering is what they want. A big part of sales funnels for these companies starts with SEO strategies.
When a homeowner or business owner needs a service, they will type the keywords in and start searching for companies that provide what they're looking for. That's when it's critical to be at the top of the list of all small businesses. You've initiated the sales funnel process if you can get that client to click on your website because of your placement in search engine results!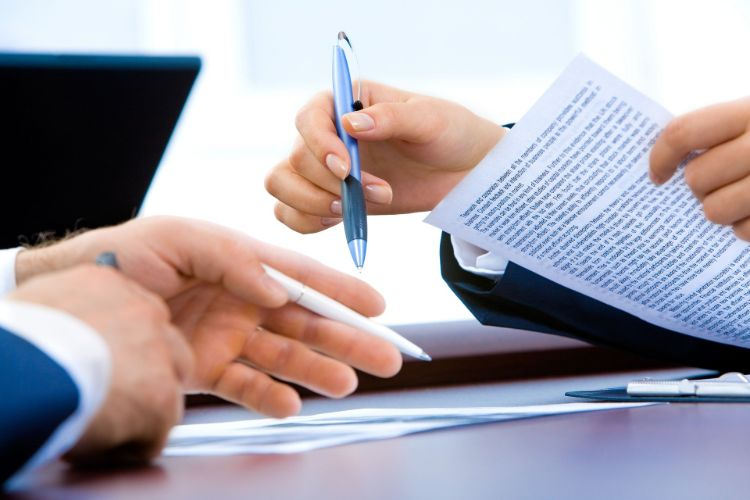 Next, it's vital that when they click on your link, they are led to an attractive, easy to navigate, current, and relevant webpage. Think about what you would do if you were looking for a service and stumbled upon an outdated website from other businesses, full of errors and confusing to search. You're going to leave and go back to the results and click another option.
When you get these new customers to your webpage, you must be able to continue the sales funnel process by drawing them into what you're displaying and giving them the confidence that you're the best one for the job.
Having an online quote form for convenience is a helpful feature of a well-planned business model. Customers will fill out the details of what they're looking for and then wait for you to call or email them back with the details.
As long as you're quick, accurate, and friendly, they will see you as the quintessential small home business you're looking to portray. The likelihood that you close up that sales funnel process and they order services from you skyrockets, and you're growing your business in 2022!
10. Expand Your Business with No Money by Cutting Costs
Finally, it would help to cut costs wherever you can to generate more revenue and expand your new business fast. If you're spending money on unnecessary items to keep your company going, it's like throwing your profits out the window.
Now, cutting costs has to be done in a way that doesn't lower the customer care you can provide or the quality of service. Make sure you are only eliminating what you no longer need or never needed in the first place, and that will put more money in the green and help get you out of the red!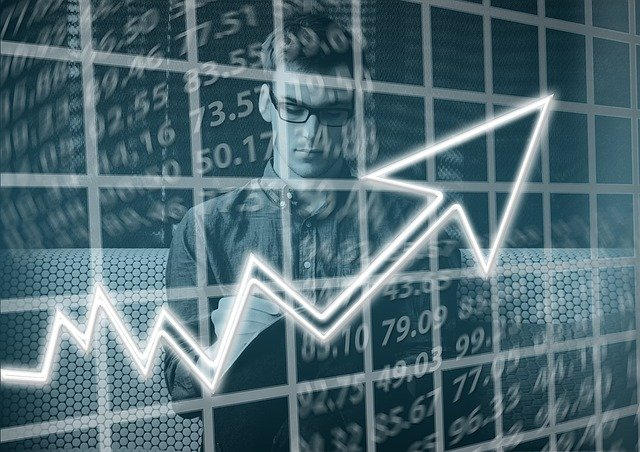 The dedicated, qualified, knowledgeable, and friendly team at LeadsForward is here to assist you with all of your goals through our proven, top-notch SEO processes. You can trust that we're the real deal because we only get paid when you get paid.
That's all you need to know to have confidence that we will do whatever it takes to help grow your small business, gain new customers, and over-deliver at every opportunity.
Whenever you're ready to get started, please feel free to request a demo!