Are you looking for ways to grow or wondering is SEO worth it for your small contractor business? As a company owner and operator, you're constantly searching for opportunities to boost your sales and grow your enterprise. SEO is an option, but is it worth concentrating on? The answer is a resounding yes!
Is SEO worth it? Yes. SEO, or search engine optimization, boosts online presence by creating a level of authority, putting the website above all others in search engine results for like sites in the same category. It requires the incorporation of the most commonly used, specific keywords for that industry and is typically best done by someone with SEO training.
With the ever-evolving technology industry and the use of the internet by potential clients looking for your services (with people spending 4 to 6 hours a day on their phones, 66% of companies are already doing this), you need to make yourself stand out online. SEO is exactly how to do that, making it worth every penny spent in every way possible.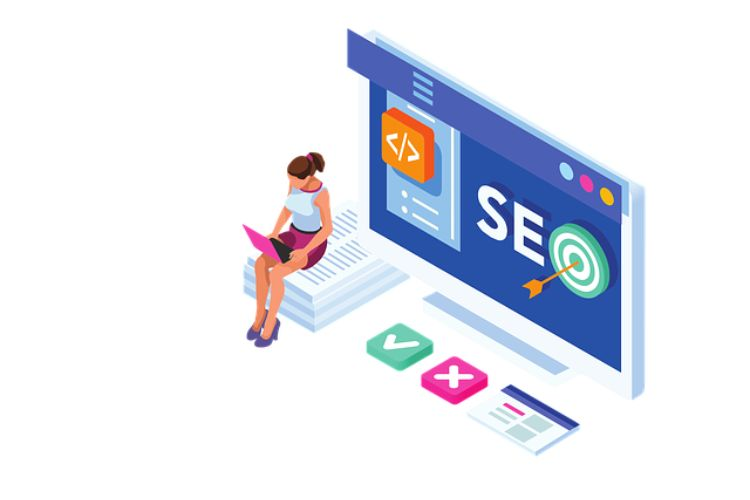 If you're still not sold on the fact that SEO is worth it, especially in 2022, we want you to consider giving us a chance. Let us explain how and why you should add this to the list of things your company needs to grow substantially this year.
But, first, start by looking at the details and review some of the TRUE results LeadsForward has delivered to small business contractors just like you!
What is SEO & is it Worth it for Small Businesses?
SEO, or Search Engine Optimization, is a process that optimizes a website for a search engine, such as Google, resulting in more preferred placement on pursuits for specific keywords. Preferred order is one of the first companies to appear for the user.
Ideally, you want to be in the first three positions, but anywhere on the first page will get your business out there more effectively.
Although you can run paid ads (e.g., Google Adwords) against these keywords to show up in the query, your ad will usually be marked as such, "ad" or "sponsored."
Potential clients who want the best contractor for the project they are working on will know that these positions have been paid for and aren't likely to be the most reputable or desirable option. Consumers will consciously scroll past them to the search results generated organically (without ads).
The only way to appear in the organic search results is to optimize your website for the search engine's algorithms. Therefore, SEO will help generate more website traffic, resulting in more leads and customers, increasing the value of your website.
That goes without mentioning a tremendous boost in profits for your company! Let's look at how technical SEO works, why it's ideal to partner with a qualified SEO team, and why it is absolutely worth it.
Can SEO Make You Rich?
So many people that we have met wonder, is SEO a waste of money? Is it really going to increase the number of leads you get? Will your business grow due to investing in expert SEO efforts?
We can tell you with certainty, yes, but the most effective way to prove that what we provide is worth it for your business is through solid evidence of some of the customers LeadsForward has served over the years!
ProClean Homes - A Professional Power Washing Company That Skyrocketed to Success Fast
The owner and operator of ProClean Homes approached LeadsForward in 2018. While the company had over 20 years of experience in power washing and dozens of 5-star reviews and positive client feedback, they weren't reaching the level they were hungry to attain.
The Google search presence for ProClean Homes was tiny, and they had a relatively small base of customers. After partnering with us, our team went into high gear to get ProClean "on the map," both figuratively and literally, to create the ability for the company to take over local markets in Florida and Michigan. How? Through generating inbound leads to the company through our local SEO for contractors practices.
We utilized our methods for organically ranking ProClean as a power washing business, and the results were astounding within a year. After 12 months, ProClean Homes went from being in one city to establishing the number one search engine result for customers searching for power washing in over ten cities across both states.
The small customer base had gone from 100 to 1,000 in just one year! Since the fruition, ProClean Homes has seen a 400% ROI on their investment. So can SEO make you rich? It sure does appear that way! It depends on how much you're willing to invest in your company and if you'll be ready to take on a massive number of leads coming your way.
In short, don't take on SEO if you aren't willing and prepared to grow to astonishing business altitudes at a rapid rate.
How SEO is Worth it in 2022
Now that we've gotten your attention, let's talk more about how SEO works and why it's worth it for your small business. LeadsForward has gone through years of experience, training, and research to discover the most effective ways to grow your online presence organically.
As mentioned, you don't want to pay for things like GoogleAds to get your business noticed. It's not organic traffic, and when someone comes in with more money, who's to say they won't knock you right out of your spot?
In addition, it's expensive to pay for those advertisements to keep you there. Also, when potential clients do visit your website, they're hammered with these annoying announcements and spam that often don't have anything to do with what they came to you for. It's a surefire way to see them bounce right back to their results list and look for someone else.
It's almost impossible to get knocked out of organic search results when you reach the top position naturally. Especially when you team up with a company like LeadsForward that continually monitors your site, making adjustments and additions when and where necessary to secure you stay where you are.
Here's the best part: the cost of SEO is worth it from us because as the business owner looking to make the most out of your business, you don't pay for our SEO strategy unless you start to see actual results! 
Grow with SEO
We take a small startup fee to get the ball rolling. Then, our team feverishly gets to work to get you a website full of exciting and informative content, inputting the necessary keywords to rank in your local area and build authority.
Now be aware that getting to the number one spot in search results isn't attained overnight if you want to do it right.
It takes about two weeks to a month to get your website up and running. Then, you can start to see it boost up in the ranks because of organic traffic from our search engine optimization SEO in about three to six months, depending on how competitive your industry is in that area.
Rest assured, we do whatever it takes to make certain you have the best SEO incorporated to move you up the ladder as quickly as possible.
It's essential to follow the system we do for SEO precisely because if the web creator tries to manipulate how the website ranks and how quickly, it will frequently get flagged by engines like Google.
That results in a suspension or even shutting down the site altogether, depending on the severity of the penalization. So relax knowing that we take all the proper steps to do it appropriately.
Because we don't get paid until you start getting leads to build and maintain your site, have confidence that we accomplish what's necessary to employ all the most effective SEO strategies.
Is SEO Worth it For Your Small Business?
For those who still aren't convinced that SEO and digital marketing services aren't suitable for you, here's another example of how SEO made one carpet company reach exponential growth in just two years.
Ameri-Best Carpet Cleaning started earning 5x the revenue in 24 short months.
The owner and operator and his partner were tired of being stuck at a $70k revenue each year. The two were also frustrated with the results they had seen working with other lead generation and SEO marketing companies.
So in 2018, they reached out to LeadsForward with the drive and ambition to move the company they had invested so much into to the next level.
The SEO team started with one lead generation site, and after 12 months, Ameri-Best went from 16 cleaning jobs a month to over 120! Since then, they've seen a 365% increase in revenue.
Ameri-Best is no longer a one-truck business. By the end of 2019, they had three trucks, five additional employees, and that inadequate $70k annual revenue jumped to $325k!
Furthermore, it's confirmed after calculations of what's been invested in SEO that the company has gained a 500% ROI. Does that make SEO worth it for your small contractor business? We think so!
Our Development & Creation Steps for Contactors Ensures SEO is Worth it For Your Company!
Okay, now that we've proven (we hope!) that SEO and digital marketing are worth it for your small business and can even make you wealthy (depending on how much you're willing to do when the leads start pouring in), we will get into the final particulars.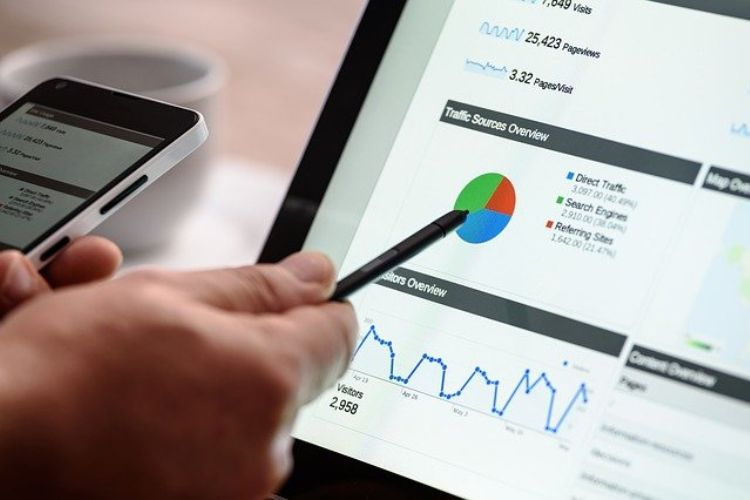 At LeadsForward, there are ranking factors that not all SEO lead generation companies employ. As a result, our processes perform. Remember those stories you read about substantial growth and understand that they are 100% accurate and factual. Here's how we do it:
1. Research & Fact-Finding
Our SEO company doesn't just guess what keywords should be used to get you noticed in organic search for your local area. For example, we don't automatically use common roofing terminology if you're a roofer. We do the keyword research thoroughly.
Instead, we have SEO tools, software, and analytics that enable us to see what potential leads are explicitly searching for in your region. That will help you get noticed quicker and boost your website up the ranks faster.
2. Building Your Website to Rank in Search Engines
During the build, you can start to see the SEO optimization efforts. We don't just throw a bunch of words on the page. Our specialized content writers know how to work the necessary keywords into your website in a way that's effective for SEO purposes and intriguing to potential customers.
We want clients to land on your website, but we also want them to be motivated and excited about making a call to schedule services with you.
While content is a big part of your website, that's not where it ends. We use all the necessary analytics, mapping tools, conversion data, and split tests to make sure that we're making the proper adjustments to get you the most out of your website.
As specialists in contractor lead generation, we fully comprehend small business marketing for many industries, including how to create marking campaigns that deliver results!
3. Local Marketing & Continuous SEO is Worth it for Your Small Business!
Now that your site has been launched, that doesn't mean that we quit on you. Unlike other SEO companies that build you a website, put it out there, and then leave you to deal with the results, we nurture, explore, and optimize every aspect of your online presence. It's our SEO strategy, and it works!
That includes us checking out social media profiles and current business listings all over the web to make sure they are in line with the SEO results we've discovered for your brand.
While your website continues to push forward ORGANICALLY, we work in other areas to help aid with that process. That combines press releases, blogs, content marketing, essential link building, and more.
Our SEO team understands that Google and other search engines will recognize it and penalize you if you go too strong with SEO right off the bat. There's a chance if done incorrectly, you will never reach the number one spot, no matter how hard you try.
But, on the other hand, you also don't want to move too slowly, or you could get left behind forever. We know the exact formula for putting you under your client's fingertips. It's all part of effective SEO, and it's what makes paying for this service for your business 100% worth it!
Catapult Your Business to the Next Level with Local Search Engine Optimization for Contractors!
One ingredient is crucial to making SEO worth it for your small business over anything else. YOU! You have to be ready to build your business and be eager to prosper, or all of the local SEO practices aren't going to mean much.
If your phones are ringing off the hook and people request your services through email and online quote forms, but you're incapable of keeping up with the demand, you could wind up in a challenging position.
LeadsForward only works with small business contractors that are genuinely HUNGRY, MOTIVATED, and READY to reach new heights and make massive profits.
Does that sound like you? Then, please, reach out to the LeadsForward TEAM today for SEO services!
We will give you a demonstration and personal consultation to go over the details of what we offer and how it will benefit your business.